Two Sundays ago I got inspiration for a new project!
I got it from the cutest little outfit on my friend's baby girl!!
She had this cute yellow and white dress with a pink crocheted flower on it.
I loved how simple it was and also very fun at the same time!
I thought it might be the perfect combo for a new Embroidery Hoop Wall Art!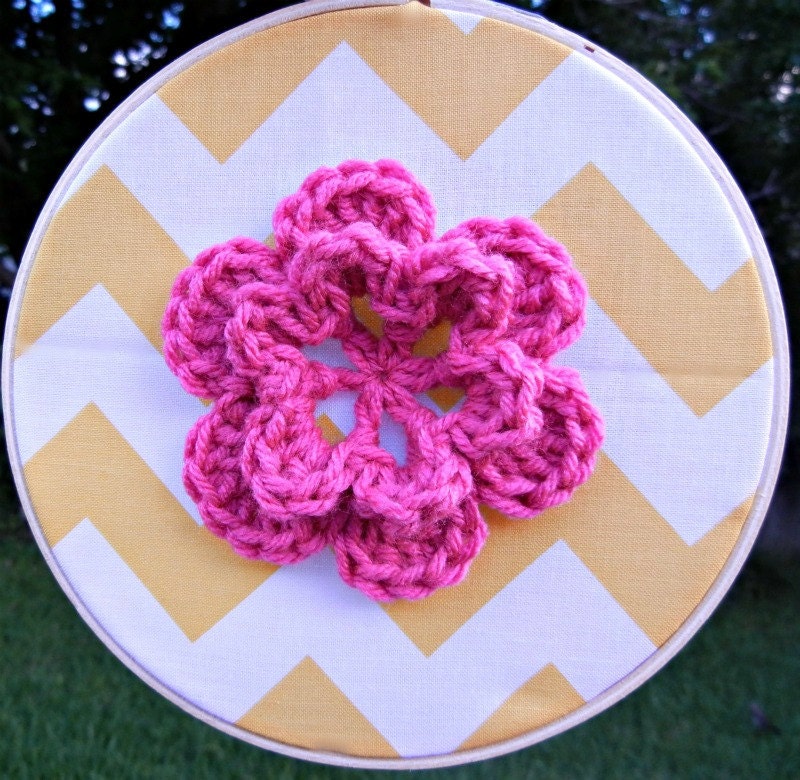 I used a two layered flower that was easy to crochet.
I am planning on making some other ones - maybe trying different types of fabrics, flowers and changing the sizes too.
What do you think? I'd love some feedback on it!!
I already have it in my Etsy Shop if you want to make it yours!