I feel like I have crafty-ADD where I can't stay with one project or type of craft for too long! I am in the middle of a big granny square blanket, so I wanted to have something else to work on for moments with the crafty-ADD kicks in! I have tried some embroidery before and have enjoyed doing it. I thought I could combine some of my geekiness into an embroidery hoop and here are the results so far:
I started with my biggest geeky addiction - Firefly!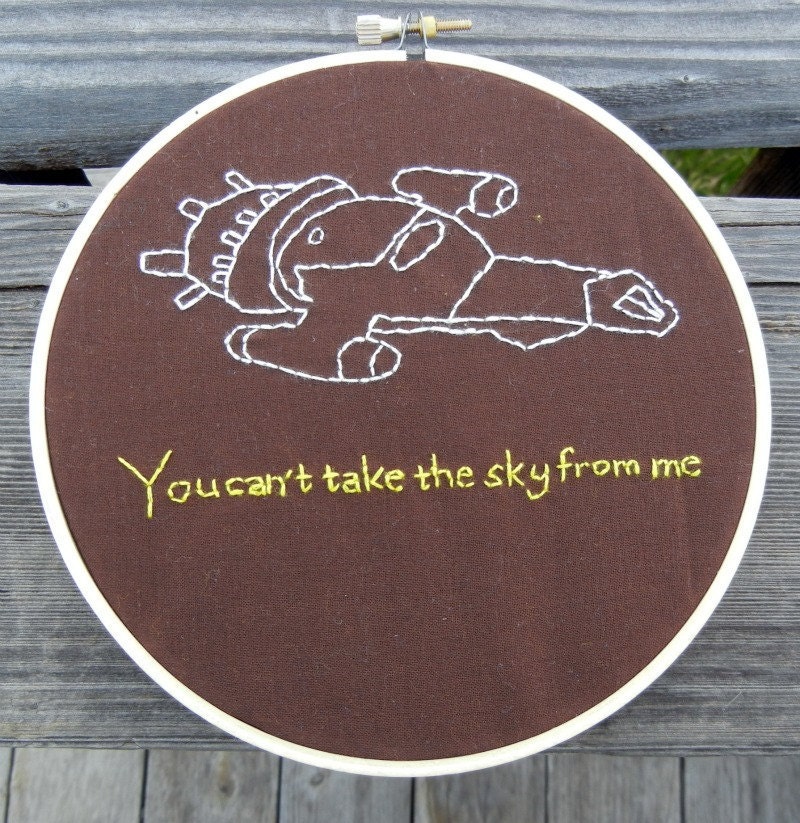 My newest geek love - Doctor Who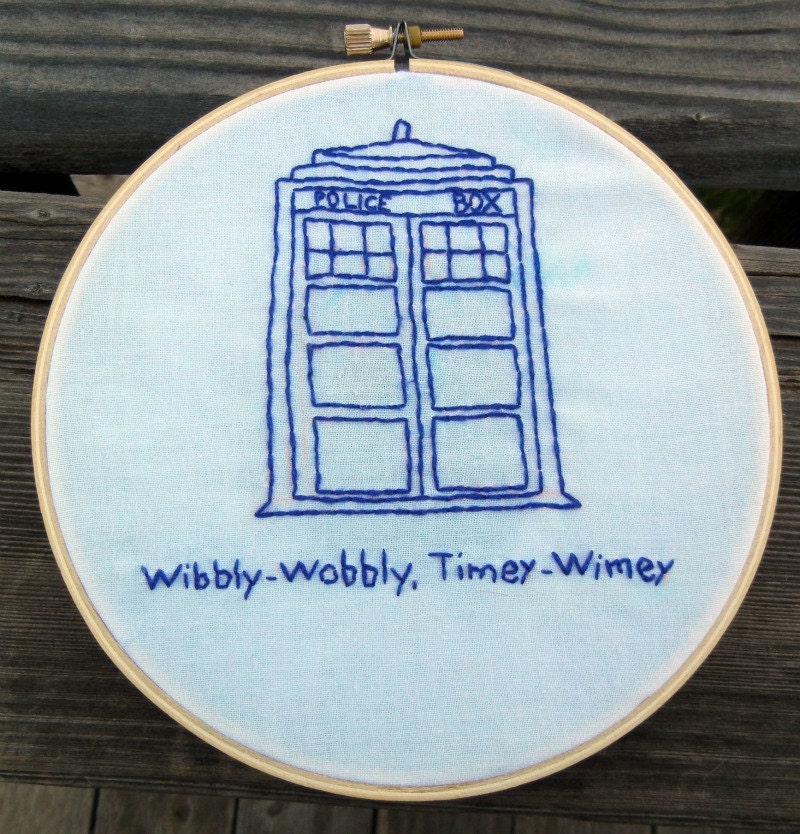 And my other geeky Dr - Dr Sheldon Cooper from Big Bang Theory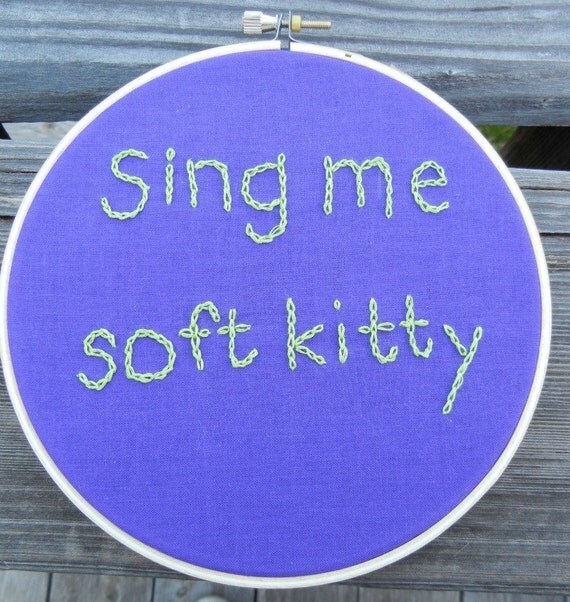 These geeky hoops have been fun to make! I've had some challenges - like not getting the tracing paper to work or having the tracing pen ink not come out! I used a
tutorial
I saw my friend
Marci
post on
pinterest
for finishing a hoop by gathering the fabric in the back. This method looks much better than previous methods I've tried - I wish I had taken pictures to prove it!
These
Geeky Hoops
are added to my Etsy Shop! I'll be making more as I go along and geeky ideas come to me.